Board of Directors
L Khiangte,IAS
Secretary Energy Dept (GoJ)cum CMD JUVNL
Shri L Khiangte is a 1988 batch IAS officer, currently holding the post of chief electoral officer (CEO)-Cum-Additional Chief Secretary, Cabinet (Election) cum Secretary Energy Department (GoJ) cum CMD JUVNL
---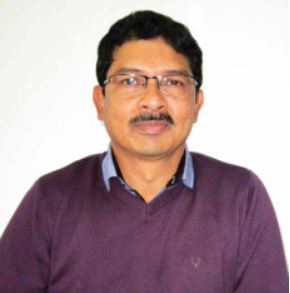 Rahul Kumar Purwar (I.A.S.)
Managing Director, JBVNL

Shri Rahul KumarPurwar is a 1999 batch IAS officer, currently holding the post of Managing Director in Jharkhand BijliVitran Nigam Limited (JBVNL). He is a PGEXP degree holder from IIM Ranchi, an M.Tech in Fibre Sc. & Tech. and B.Tech in Chemical Engineering.
---
Shri Kailash Kumar Khandelwal IAS (Jharkhand 1988)
Secretary- Finance, Government of Jharkhand
Shri Kailash Kumar Khandelwal is currently holding the position Board of Director in Jharkhand Bijli Vitran Nigam Limited (JBVNL).
---